The subtle blending of grape variety
and red wine of Champagne
gives this Champagne a salmon robe
and red fruit notes (strawberries, raspberries and cherries).
It is perfect for aperitif or with a red fruit
or a chocolate dessert.


Visual aspect
With the light and solar color, the color evolves towards a real copper. The fine bubble and the dynamic cord let us appreciate a rosé with a pleasant eye and a graceful appearance, inviting us to continue discovering this Cuvée.
Olfactory appearance
The first and delicate scents transport us to a universe rich in fleshy fruits such as plum, plum and fig. As the tasting progresses, this trend evolves towards fragrances of a more floral nature, ranging from freshly picked violets to dried red flowers.
Finally, a zeal of blackcurrant then gives way to more empyreumatic notes, close to blond tobacco and white truffle. The evolution is complex and the bouquet harmonious; a very engaging way of announcing the mouth.
Taste aspect
Unquestionably pure, this Cuvée balances perfectly between the structure of its flesh, the finesse of its tannins and the freshness of its attack. The bubble touch is silky and the material smooth, creating a racy profile.
In retro-olfaction, the generosity of its fruit is indeed present, ending with more evolving notes of stones and kirsch.
A rosé that will be appreciated in all seasons.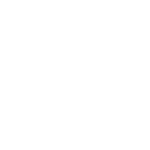 Wine base : Harvest 2015
Pinot noir : 42 %
Pinot meunier : 46 %
Chardonnay : 12 %
Of witch red wines : 20 %
Tasting temperature :
As an aperitif, serve at 7 – 8 ° C.
At the table, serve at 10 – 12 ° C.
Examples of food and wine pairings :
Clafoutis, tagliatelle with salmon, strawberry and blackcurrant soup.