The subtle blending of grape variety
and red wine of Champagne
gives this Champagne a salmon robe
and red fruit notes (strawberries, raspberries and cherries).
It is perfect for aperitif or with a red fruit
or a chocolate dessert.


Visual aspect
The color is a shimmering ruby, embellished with copper highlights along the walls of the glass.
The fine effervescence is regular and dynamic ; it forms a delicate bead.
The all combines elegance and depth.
Olfactory appearance
First, there are these abundant aromas of cherry that offer great greed.
Then, cooler notes blossom on menthol shades. This wine then gives us spices, pepper, liquorice, zan and ends on a hint of smoke.
This nose majestically combines pleasure, complexity and elegance.
Taste aspect
As soon as you put it in the mouth, you will notice a very delicate touch of bubbles. It's once again the cherry that explodes in the mouth; it delivers fleshy wine, gluttony.
A complex aromatic and smoky notes intensify during the tasting.
The mouth becomes powerful when the wine is allowed to open.
The finale lets us savor the elegance of this elixir.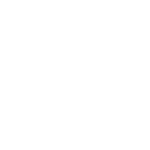 Wine base : Harvest 2013
Pinot noir : 37 %
Pinot meunier : 43 %
Chardonnay : 20 %
Of witch red wines : 20 %
Tasting temperature :
As an aperitif, serve at 7 – 8 ° C.
At the table, serve at 10 – 12 ° C.
Examples of food and wine pairings :
Clafoutis, strawberry and blackcurrant soup, quarry  in sauce