MARIE-LOUISE D'EU
Brut Vintage
This cuvée is the jewel of
our Champagne collection
and bears the name of our ancestress
"Marie Louise d'Eu".
The finesse and the elegance of Chardonnay,
the fruity and strength of Pinots,
enhanced by an exceptional harvest,
match in a harmonious way.
The refined bottle has the nicest effect
on a table for a fine cuisine moment.

MARIE LOUISE D'EU VINTAGE 2011

Visual aspect
The dress is of a great clarity and a beautiful clarity, synonymous with beautiful youth.
Light turquoise reflections come to complete this most glittering set.
The bubbles are fine and delicate, they form beautiful rosaries that make a beautiful bead of foam.
Olfactory appearance
The aromatic notes are fresh with citrus fruits.
There are notes of brioche, lightly buttered toasted bread, hazelnut, some vanilla and yellow fruit such as peach or apricot which give a nice fruit power.
The nose is of great finesse with increasing complexity of the perception of aromas.
Taste aspect
The mouth is in perfect adequacy with the olfactory approach, clean, frank, crunchy.
A first approach of fresh fruits, such as pear, cherry meat, some notes of pastry and pastries.
It is easy to detect brioche, a note of bourbon vanilla.
The sensations on the palate are smooth, slightly honeyed.
The balance sugar / acid is very judicious, the mouth is lively.
The structural contribution of the 3 grape varieties offers a persistent finish, while fruity on some notes of white flowers.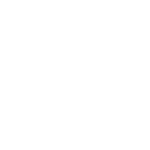 Wine base : harvest 2011
Pinot noir : 40 %
Pinot meunier : 20 %
Chardonnay : 40 %
Sugar dosage : 6,5 g/L
Tasting temperature :
As an aperitif, serve at 7 – 8 ° C.
At the table, serve at 10 – 12 ° C.
Examples of food and wine pairings :
Perdrix – Veal with cream – Crustaceans – Flan with lemon
Selection at the Hachette Wine Guide 2020