BLANC DE BLANCS
Brut Vintage

This 100% Chardonnay harvested
in only one year is a sharp and fresh wine
with citrus and exotic fruit notes.
Its delicacy and elegance can be valued
in aperitif or with seafood and sellfish
or with a lemon pie.

BLANC DE BLANCS VINTAGE 2014

Visual aspect
The bubbles are particularly fine and dynamic; they testify to the optimal conditions for the fermentation.
The light gold color is enhanced with bronze and green reflections, typical of pure Chardonnays in their youth.
Olfactory appearance
The richness of this Blanc de Blancs is immediately obvious. It is based on candied citrus fruits: kumquat, candied orange or tangerine. Notes of quince paste and fresh honey complete the first nose.
Then, the olfactory development reveals a more sappy character with cedar, linden and fresh hazelnut.
Finally, a touch of melon refreshes and sublimates the whole.
Taste aspect
The palate begins with a fine smoky hint. This announces more power and minerality, revealing a chalky depth on a delicate body and a very airy thirst-quenching iodine tension.
Fresh citrus dominates while maintaining finesse and length.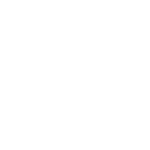 Harvest 2014
Chardonnay : 100 %
Sugar dosage : 7,6 g/L
Tasting temperature :
As an aperitif, serve at 7 – 8 ° C.
At the table, serve at 10 – 12 ° C.
Examples of food and wine pairings :
Melon – sole fillet in foil – lemon capon – seafood