BLANC DE BLANCS
Brut Vintage

This 100% Chardonnay harvested
in only one year is a sharp and fresh wine
with citrus and exotic fruit notes.
Its delicacy and elegance can be valued
in aperitif or with seafood and sellfish
or with a lemon pie.
BLANC DE BLANCS VINTAGE 2012
Visual aspect
The dress is pale gold with green hues.
The bubbles are very fine, lively, dynamic and persistent giving the wine a very pretty cord of a beautiful outfit.
Olfactory appearance
The nose is open on a fine pastry reduction bringing brioche, frangipane, almond, a little hazelnut and even a ripe apricot side drawing on the dry fruit, giving the wine a certain gluttony.
At aeration, a freshness emerges with citrus fruits, lime but also some notes of exoticism.
To perfect this olfactory profile, a touch of dried flowers brings more finesse.
Taste aspect
The freshness of the appetizer is immediately amplified by the dynamic effervescence.
This wine offers us a suave and frank texture; it is first expressed on aromas of citrus, grapefruit then the profile evolves to ripe fruits, candied notes, honey. Finally, a beautiful evolution based on roasting and toast comes to us; it gives us a very elegant length, made more complex by a lemony touch and minerality.
This wine is balanced, refreshing and has a very nice length.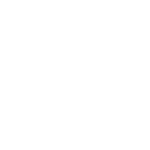 Harvest 2012
Chardonnay : 100 %
Sugar dosage : 6,5 g/L
Tasting temperature :
As an aperitif, serve at 7 – 8 ° C.
At the table, serve at 10 – 12 ° C.
Examples of food and wine pairings :
Soft apricot pie – Lebanese tabbouleh – turbo with lemon cream