A powerful, generous and strong Champagne
with honey, kirsch and mirabelle notes.
A more important dosage level
with a homemade liquor provides
a perfect Champagne to accompany
exotic sweet-savoury dishes, fruit salade, pie or pastries.


Visual aspect
A delicate set of golden yellow, slightly amber, is distinguished at the sight of this champagne.
Fine bubbles emerge, jerks, and form fine elevators of carbon dioxide that end in a string of the most delicate foam.
Olfactory appearance
Power and complexity are the key words of the olfactory approach.
A blend of fruit brandy, stone fruit, honey, kirch, some notes of mirabelle plums, see a background of brandy on a hint of vanilla and coconut.
The nose is however of a great elegance : rigor, righteousness and beautiful frankness.
We finish on some aromas of golden stubble in the sun.
Taste aspect
A mouth quite faithful to the nose.
A semi-dry dosage, harmoniously balanced between the acidity and the complexity brought by the reserve wines.
A powerful mouth, vinous, fat and ample.
Beautiful fleshy fruits, grapes, quetsches, mango, passion fruit, candied lemon, marzipan.
A sweet palate, sweet and long.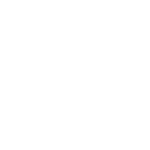 Basic wine : harvest 2013
Pinot noir : 27%
Pinot meunier : 44%
Chardonnay : 29%
Of which reserve wines : 23%
Sugar dosage: 25 g/L
Tasting temperature :
At the table, serve at 10 – 12 ° C.
Examples of food and wine pairings :
Exotic fruit salad, Apricot tart, Pastries