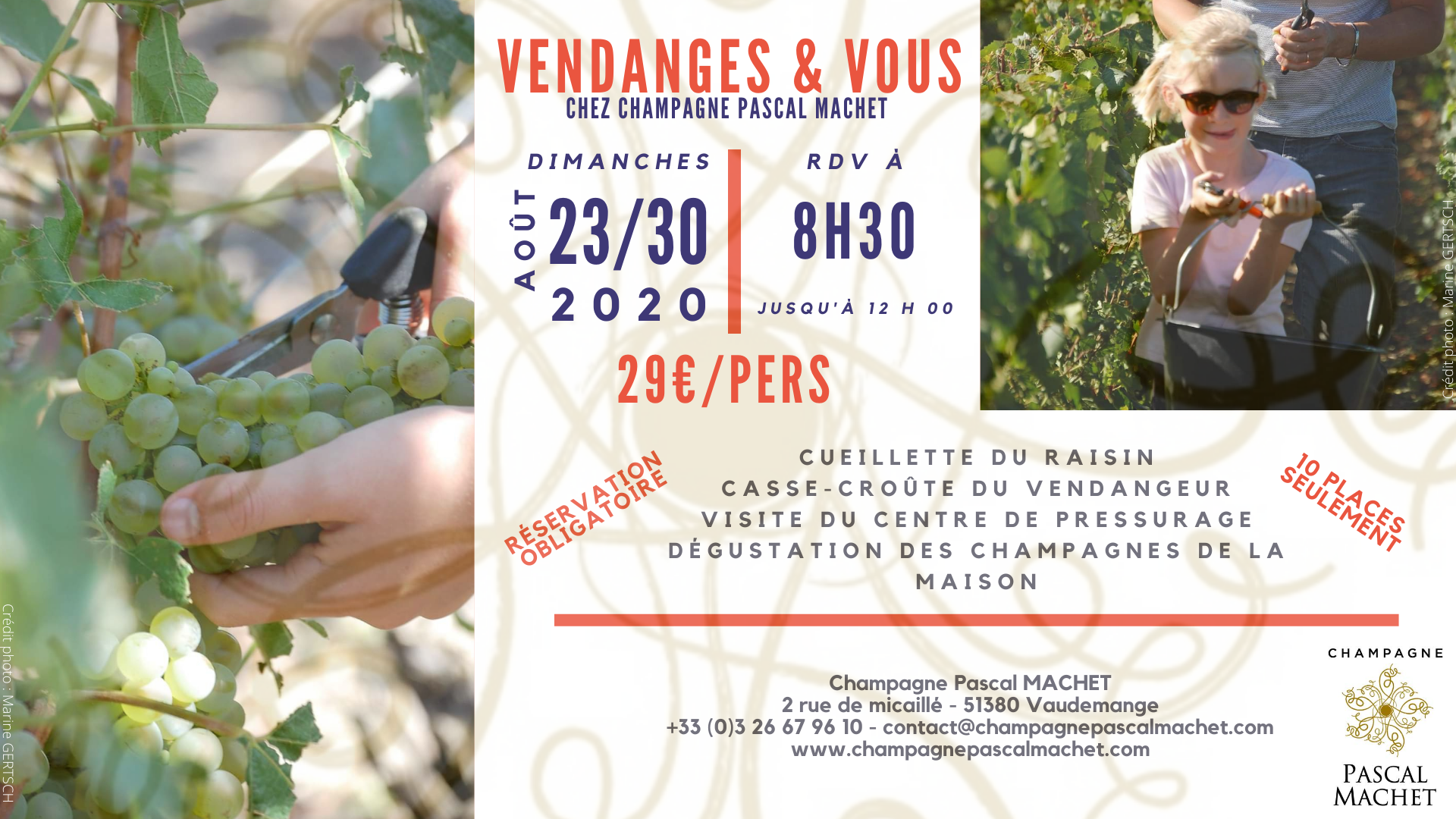 Champagne Pascal MACHET offers you to live the experience "harvest" for 1/2 day.
Come live the 2020 harvest from our vineyard, in the heart of Champagne, in Vaudemange.
The day starts at 8:30 a.m. with the picking of grapes, followed by the snack of the harvester, in the middle of the vineyards. This meal, essential to guarantee enough energy until lunch is followed by a visit to the pressuring center (excluding activity) to which we entrust our grapes.
It will take several years to taste the Champagne made from the grapes picked today, but in the meantime, we offer you a tasting of the Champagnes of the House. There's nothing like it to complete this beautiful morning of harvest !
We'll give you an appointment:
Sunday, August 23, 2020 at 8:30 a.m.
Sunday, August 30, 2020 at 8:30 a.m.
Booking is mandatory and, in order to limit the risks associated with COVID-19, we limit access to 10 people. To book, click HERE.
Once this morning of harvest is over, do not hesitate to book your table in one of the restaurants that are close to our vineyards ; L'Ardoise Gourmande (Ambonnay), Le Caveau Bouzy Rouge (Bouzy), Le Cheval Blanc (Seven Saulx), Du cep à l'assiette (Verzy).