CHAMPAGNE RATAFIA
Aperitif
Typical regional aperitif from the delicate blend of grape must and Champagne brandy.

Delicate blend of grape must and Champagne brandy, with hints of nuts.

Visual aspect
The robe of this ratafia is amber and reveals nice reflected thatch stubble.
The whole is limpid and brilliant ; it reveals a great purity and a certain elegance.
Olfactory appearance
First, the nose offers a very greedy and very pleasant sweetness ; then it fades slowly and opens on superb aromas.
We find notes of stone fruit, kiwi, orange ; then comes a more pastry register with marzipan and grilled dried fruits.
The delicate finish brings the necessary freshness with hawthorn, mimosa, sap and even sandalwood scents.
An impression of complexity, power and finesse continues.
Taste aspect
The flavors are in perfect harmony with the olfactory perceptions, notes of caramel and pear in the syrup adding all the same to the richness of this cuvée.
A good balance between sugar, acidity, alcohol and the richness of the aromatic profile makes, undoubtedly, this ratafia very pleasant to taste.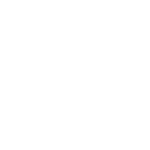 Pinot noir : 40 %
Pinot meunier : 60 %
Sugar dosage : 124 g/L
Alcohol : 17,9 °
Tasting temperature :
As an aperitif, serve at 7 – 8 ° C.
Examples of food and wine pairings :
Melon, smoked salmon, crustaceans, pan-fried foie gras.